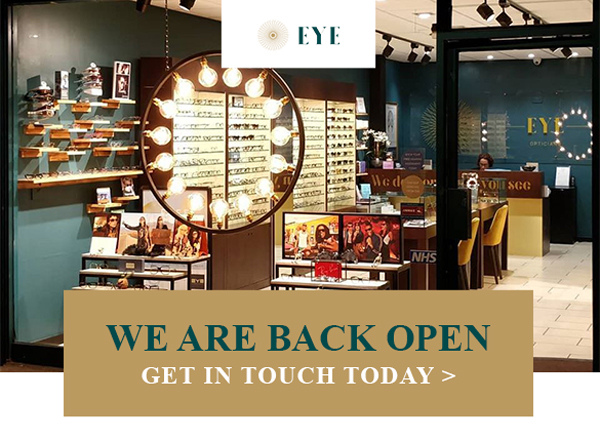 From July 1st all our services are back open!     
We hope you and all your families are safe and well. Following Government guidance, we are writing to inform you that from 1st of July our practices will be open to resume all routine eye examination and eye care service.
We will initially open from Wednesday to Saturday 9.00 am to 5.30pm. Monday and Tuesday will be closed but telephone services will be available for all queries
The health and safety of our patients and staff is out top priority and   precautionaty measures to ensure your protection.
Social Distancing
• We have a strict social distancing policy in place.
• Only 3 patients are allowed at any one time in the practice.
Safety Measures 
• All Staff will be wearing appropriate PPE at all time in the practice. These include, Face masks, Gloves, Aprons and Face visors. (where appropriate)
• For your safety we have installed safety screens at the reception desks, dispensing tables and on optical equipment where appropriate.
Cleaning and Disinfecting
• On entry and exit, all patients will be requested to sanitise their hands, and sanitising stations are available throughout the practice.
• We are extending our testing times, to ensure that after every patient, the examination room will be thoroughly disinfected, ready for the next patient.
• All spectacle frames tried on will be collected in the provided frame trays and sanitised for the next patient.
• All furniture will be sanitised after every patient, ready for the next patient.
• Card machines will be sanitised after every use.
Recommendations for our patients: 
Given the current circumstances, it is very difficult for our optometrists to remain safe if they rely on basic eye examination techniques such as ophthalmoscopy. For this reason we now have OCT imaging equipment at both of our practices. We strongly recommend that all patients upgrade to the enhanced examination. This is not covered by the NHS eye test. This is the use of an OCT imaging equipment (similar to an MRI scan), which takes an in-depth scan of the back of the eye, without the need of direct contact. Our staff will advise of the relevant fee.
• Please bring face masks where you can, if not these will be provided.
• For minimal contact, card transactions are the preferred method of payment
• Only one patient will be allowed in the testing room with the examining optometrist, except when a parent, guardian or carer is required to be present with the patient.
We want to reassure our patients that we have taken all precautionary measures to ensure their safety when visiting our practice, and although we have modified the sight test procedure in line with guidelines, we will still be as vigorous as we have been in the past. We are happy to welcome any suggestions on how we can improve our services.
We hope that you continue to stay safe and we really look forward to seeing you soon.